TPI-60: Design Specifications for Light Metal Plate Connected Timber Trusses - (Digital Archived Doc.)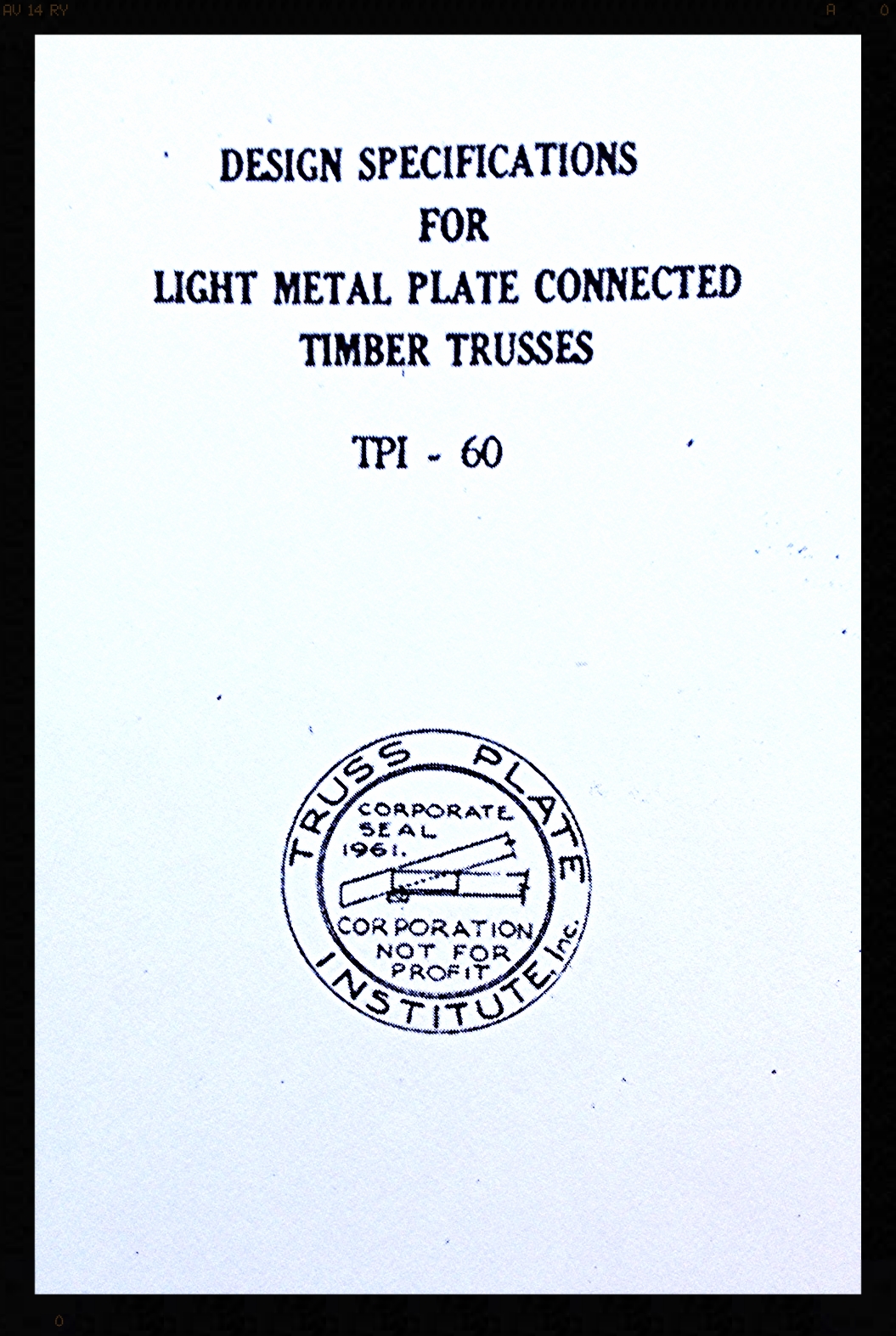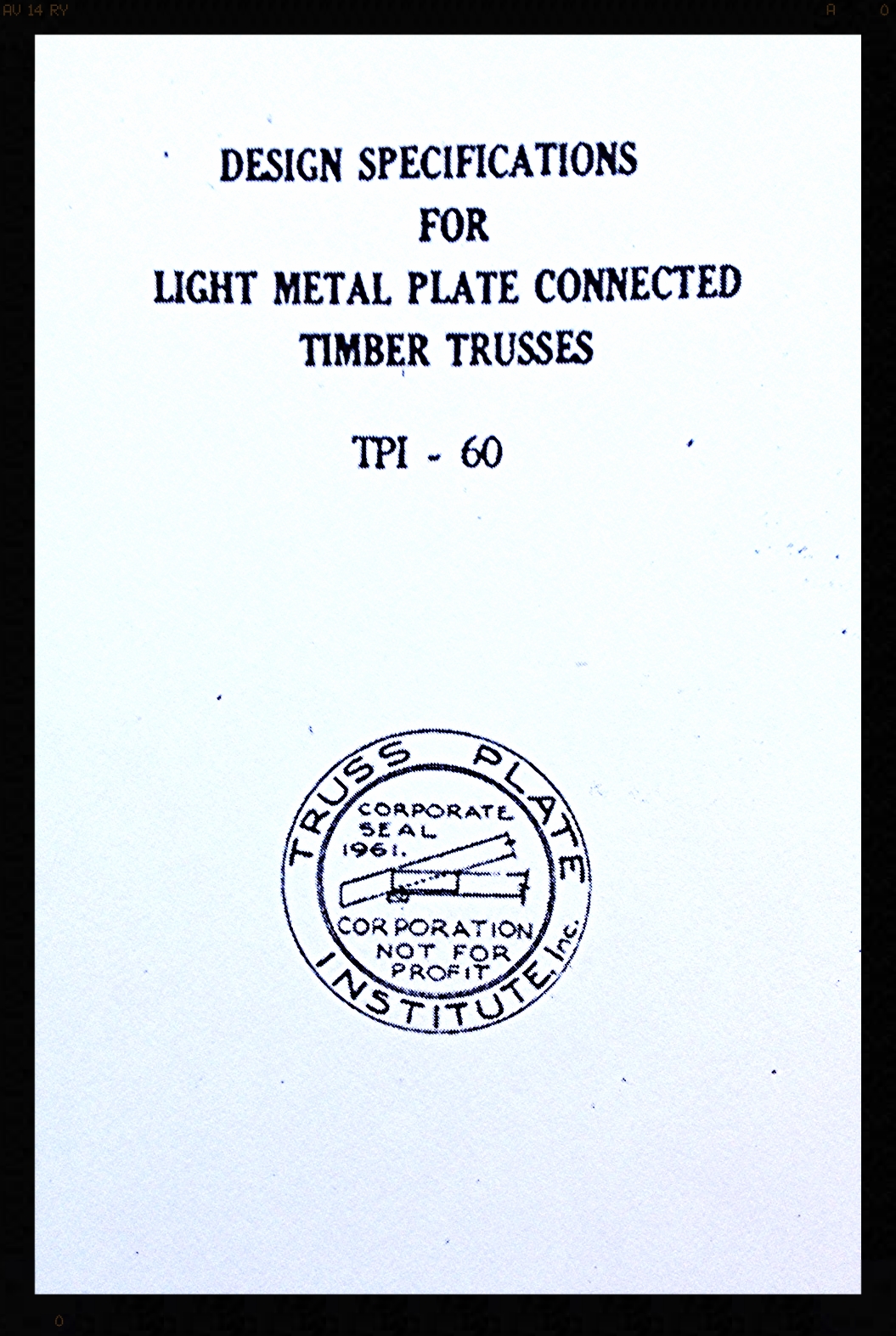 TPI-60: Design Specifications for Light Metal Plate Connected Timber Trusses - (Digital Archived Doc.)
Digital Document - Download file at checkout.
Member Price* (20% discount) = $1.59
(* Member discount extends to TPI members, TPI Quality Assurance Licensees, SBCA Component Manuf. members & NFBA members only. Apply member discount code at checkout to receive member discount.)
(Note: This document has been archived by TPI and has been replaced by a more current document on the subject. This archived TPI document is being made available for reference purposes and is only available as a downloadable file.)
Early design specifications from the 1960's as published by the Truss Plate Institute.