TPI 2-1995: Standard for Testing Metal-Plate-Connected Wood Trusses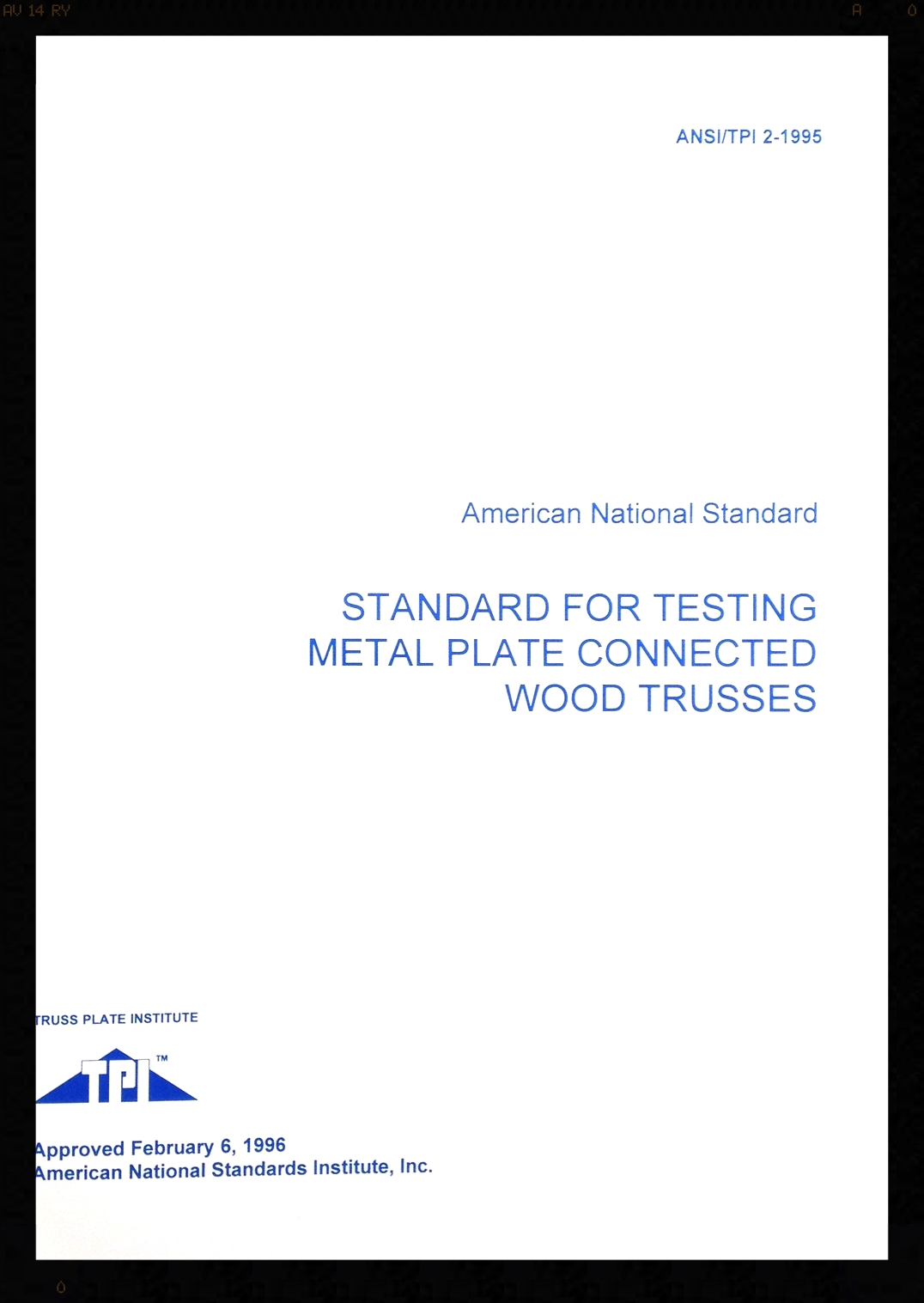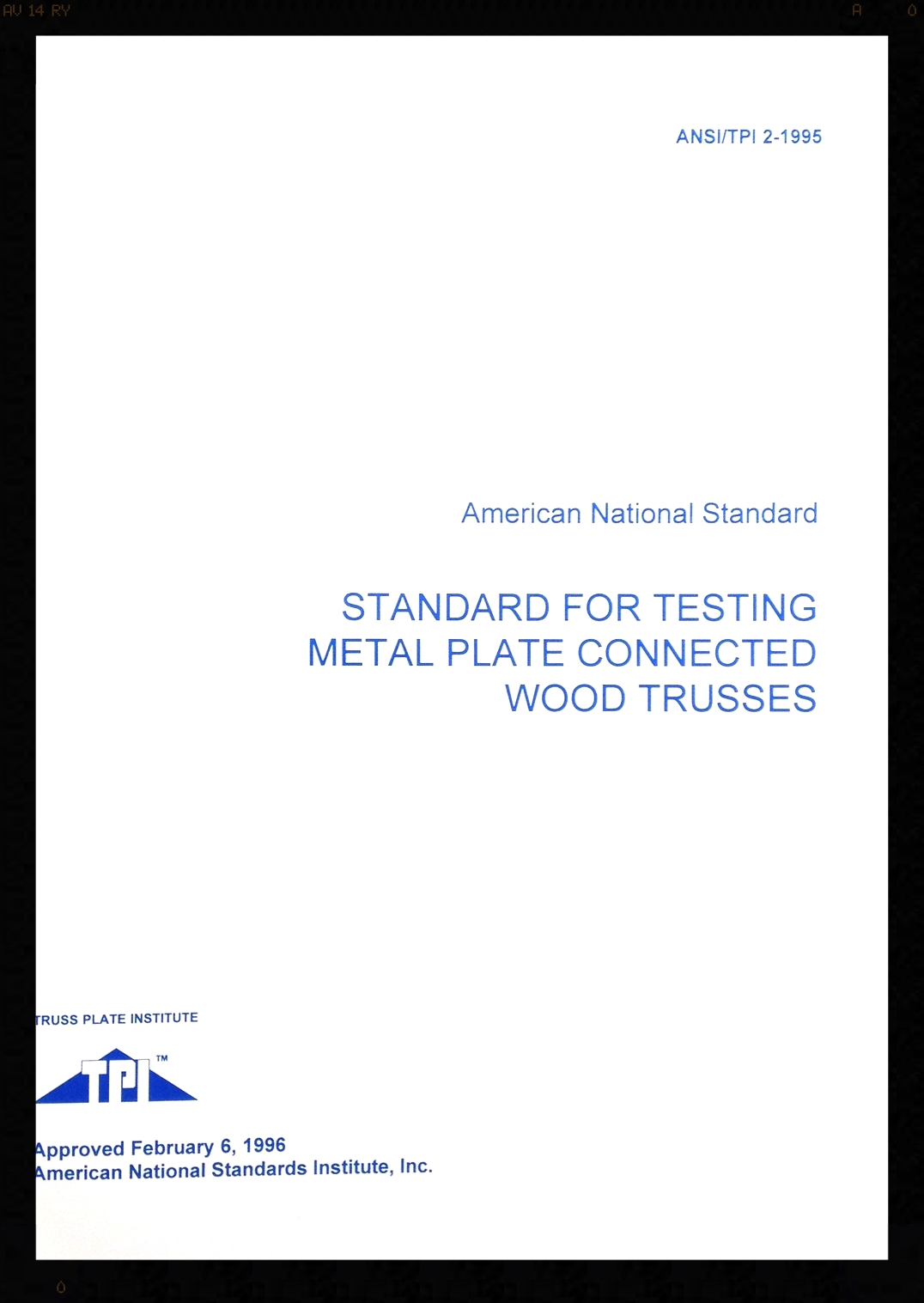 TPI 2-1995: Standard for Testing Metal-Plate-Connected Wood Trusses
Member Price* (20% discount) = $8.00
(* Member discount extends to TPI members, TPI Quality Assurance Licensees, SBCA Component Manuf. members & NFBA members only. Apply Member Discount Code at checkout to receive member discount.)
This standard provides procedures for testing and evaluating wood trusses designed and manufactured with metal connector plates in accordance with ANSI/TPI 1.
TPI 2 - provides procedures for testing & evaluating wood trusses designed & fabricated with metal connector plates. Destructive load tests of full scale trusses in accordance with these procedures provides a means of demonstrating that minimum adequate performance is obtainable from specific metal connector plates, various lumber types and grades, a particular truss design, particular fabrication procedures, etc.. TPI 2-1995 is referenced in UBC.
TPI 2 was first published as an ANSI Standard in 1995 (ANSI/TPI 2-1995) and later published as TPI 2 - 2002 in 2007 as a non-mandatory Appendix-E to ANSI/TPI 1-2007 Commentary.
(Note: Product ships to US and Canada only)